>

>

13pt Enviro Uncoated Greeting Cards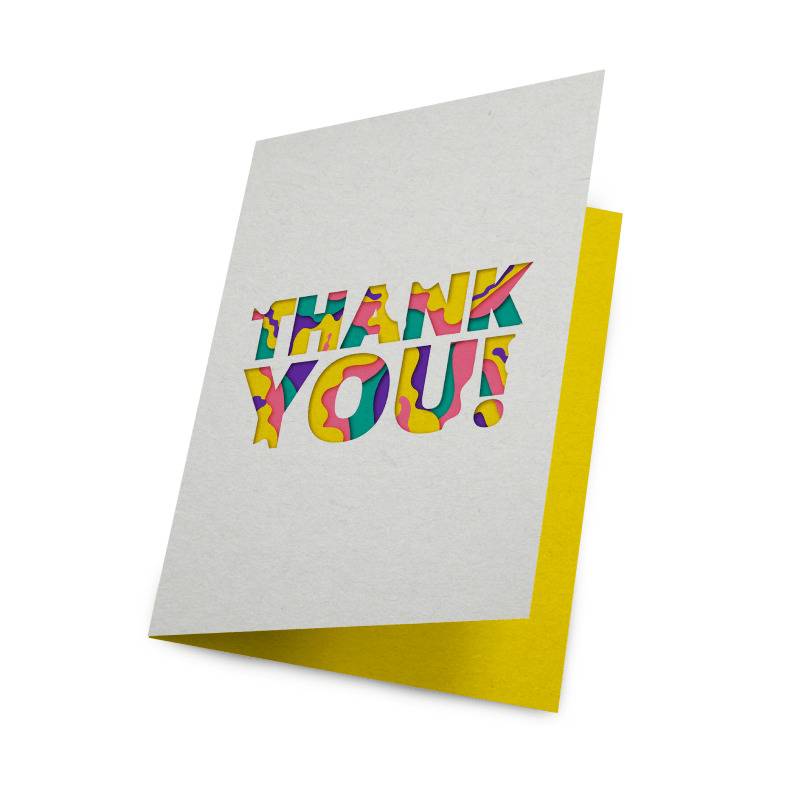 13pt Enviro Uncoated Greeting Cards
SKU:
104.38
853.51
$83.50 - $682.81
On Sale
Unavailable
per item
Wish your loved ones and friends a personalized stylish greeting card. The sentiment and design is all you need to get your greetings cards printed.
Greeting cards are most commonly used as a tool for expressing friendship or another sentiment. These greeting cards are printed with a very glossy and shiny coating.
Size: 10"x7" (folds 5"x7")
Envelope is included
U P L O A D Y O U R
D E S I G N

Requirements:
We require a print ready PDF file to produce your marketing product.
How to Submit your artwork
Add your selected product to the cart
Upload your artwork & email address
Click "SUBMIT"
Proceed to checkout or add more products
Once you have checked out and the order is processed you will receive a digital proof. Your digital proof 'must' be approved in order for production to begin. This ensures a high quality print job with the submitted artwork for your product.
Note: We do not correct or make any adjustments to the submitted artwork. Please utilize our resource guides and file preps to help you achieve the best high quality prints.
Quick Setup Guide
​Step 1
Ensure the artwork matches the product's required production dimensions (the artwork must be the size needed for production). The artwork must be created in CMYK 300 dpi or higher with 1/16 inch bleeds on all sides. Make sure that all images are embedded, and that all the text is outlined. This eliminates font searching and dropped fonts along with broken image links.
Step 2
Export all files into PDF format with bleeds. Export artwork from your design software. This ensures proper PostScript output needed to produce your products.
Step 3
Browse to your saved PDF files and upload them to our server. Your uploaded files will be added to your order. Once you have checked out, your order will be processed and you will receive a digital proof via email. All digital proofs require your approval after recieving.