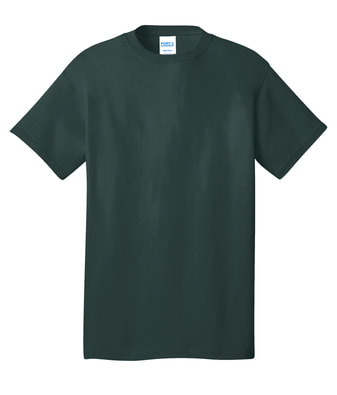 DTG Port & Co PC54
SKU:
SUMMER TIME DTG SPECIALS!!!
Easy as 1-2-3 getting shirts.
1. Choose your shirt style and color.
2. Send in print ready artwork
3. Pay and Recieve your shirts on your doors.
Artwork must be print ready in PNG format with no background 300dpi or greater. Artwork must be sized to your designed print size. We do not make any adjustments to customer submitted artwork. What you send is what will print.
Note: Shirt colors are subject to availability at the time of your order.
U P L O A D Y O U R D E S I G N

Requirements:
We require a print ready PDF, or PNG (transparent background 300dpi min.) file to produce your marketing product. Transparent backgrounds work best for slight negative space on some designs. Not meant for fine detailed designs. Photos and solid logos work the best.
How to Submit your artwork
Add your selected product to the cart
Upload your artwork & email address
Click "SUBMIT"
Proceed to checkout or add more products
Once you have checked out and the order is processed you will receive a digital proof. Your digital proof 'must' be approved in order for production to begin. This ensures a high quality print job with the submitted artwork for your product.
Note: We do not correct or make any adjustments to the submitted artwork. Please utilize our resource guides and file preps to help you achieve the best high quality prints.